No one can do it all on her own.
I mean, Batman's got Robin. Asterix has Obelix. And even Wonder Woman has Etta Candy! So why should we do everything by ourselves?
Even as a two-person team of parents, it's hard. Especially if, as in our case, both parents like to work and prefer to divide the available time – there are, very, very unfortunately, only 24 hours in a day – between family and work instead of vacuuming.
In addition to a relatively fair arrangement to split household tasks (forget Maternal Gatekeeping – just one more job for me!), I am a big fan of outsourcing. Someone can do it better, faster than me? Great, let them do it! I can make more efficient use of the time that I save, and hopefully even cover the outsourcing expenses at the same time – or I gift myself the time with my family or partner.
Of course, that is also a privilege – and no, I don't use all 12 outsourcing tips simultaneously – imagine! But it's good to know all the possibilities!
I have compiled my 12 best outsourcing tips and addresses. I requested discount codes from individual service providers and – tadaa: They said yes.
#1 Cleaning Service
The best. Investment. Ever. I don't know if our relationship could have survived the last five years without cleaning help. We prefer to invest the time that we save in our family. So our cleaning service is worth gold (and should be paid accordingly).
Useful Links:
Book a Tiger – Home cleaning on demand – tested by Anja.
quitt.ch – pay fair wages and properly insure the cleaners.
#2 Shopping
It's pretty common for our fridge to be stocked a bit sparsely (Can you make dinner out of pita bread, canned tomatoes and half a package of mozerella? Yes, you can!), because we both forgot to go shopping, or because it's not the most fun thing to do with three kids (really). The solution:  A home delivery service.
As an alternative to Swiss grocery services Coopathome or Migros LeShop, I can highly recommend farmy.ch – local, hand-picked fresh foods. And for those who still prefer to go shopping themselves: The app Bring is a great tool for shopping!
#3 Diapers, Baby Food
Whoever forgets to buy diapers should set up a diaper subscription. There are various options. We tested one, for example, from Lillydoo.com. They also deliver wet wipes along with the diapers.
With my third child, thanks to yamo.ch, I didn't have to cook any baby food anymore – I could never have made it so good myself. Yamo makes it with HPP technology, which does not require heat sterilization and therefore does not immediately destroy the vitamins (unike the yucky baby food jars you usually get). The baby food can be ordered through a subscription and is delivered to your home.
With the code "workingyamo," you get 15% off your first order, and there is even a free test packet.
#4 Sewing
Unfortunately, it's only in St. Gallen so far, but it's a very successful project that supports women with a migration background in building their own livelihoods: Nadel & Faden. 
Otherwise, there are also the chain Terlinden and similar businesses, but I find them generally too expensive. My mother still does mending for me now and then (merci!!).
#5 Running a Household
Washing, cleaning, folding laundry, tidying up, shopping, taking the car in for service – Max&Betty wants to take care of EVERYTHING. I haven't tried it out myself yet, but it sounds very promising!
More all-rounders are just waiting to make your life easier at Rent a Rentner, a platform listing retirees who can help with everything from gardening and shovelling snow to bookkeeping, running errands, hooking up electronics and babysitting. (Note to future self: Rent a Rentner also offers an online dating site for seniors.)
#6 Hard Work and Organization
Create a kitchen diagram, compile information, research a trip or take care of unpleasant phone calls – a virtual assistant can do that, too. For little tasks like these, I have had very good experience with My-VPA. Depending on the profile, however, they can also perform more complex tasks. A good, precise briefing is important. Billing is per hour or in packages. 
#7 Digital Photo and Video Editing
On the platform Fiverr, amateurs and pros offer services for every imaginable type of digital problem. A "gig" (i.e. an individual job) can be booked from $5 U.S. dollars upwards. The person you hire can be anywhere in the world. Once I had a moderately good experience, and once I had a very good one – but for more complex jobs, it would be better to work with someone locally.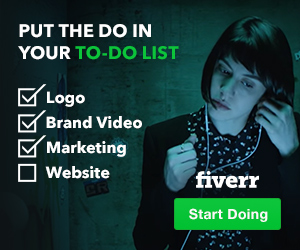 #8  Power Point Presentations / Job Applications
Instead of spending hours hacking away at a presentation, you can outsource – for example, to Unicorn Pitch. It costs quite a lot per slide, but for an important presentation, it can be worthwhile.
Anyone who has to write a business plan should check out www.liveplan.com. It will also cost you, but you get a predefined plan that can be designed in any style and contains all the important information. Recommended by a colleague.
#9 Clothes Shopping
Yep, you can outsource this, too (even if it would actually be fun to do it yourself). Zalando already has a styling program that sends you different clothes to try on. Or for men: Outfittery.ch.  Just ordering it is already kind of fun, when the box arrives and the booty is sorted together. We returned about 2/3, but the other third fit great.
Tailor-made jeans can also be ordered from the comfort of your own home (and you don't have to deal with the lighting in the changing room): Selfnation.ch. (Haven't tried this personally.)
#10  Assembling, Building Things
When Any Working Dad wants to assemble something, it means the object will first sit around somewhere in the apartment for three months (or he spends a Saturday afternoon working on it while I keep three kids from renovating the house with the hammer (my son), drilling up their noses with the screwdriver (my daughter) or carrying out taste tests on the pegs (the baby).
Alternatives are, for example, Schreiner.ch or Andy24.ch – though I haven't personally tested either, since AWD insists that he is the DIY King.
11. Crafts
Now, I don't really mind doing crafts, generally (except with mothers I don't know – no, thanks), but to be honest, I often forget the ideas and to prep the supplies. That's why our kids mainly make artwork out of toilet paper rolls, masking tape and everything they find under the sofa.
The magazine Kiludo has a remedy for that: Ready-made craft kids to order or give as gifts.
12. Plan Vacations
Even just booking flights for a family with three kids – especially when the baby gets her own seat – is so time consuming that we outsource it whenever possible. We also prefer to leave the search for the perfect hotel (or any hotel at all that lets five people stay in one room) to the pros. And usually, it's hardly more painful or expensive than Googling until your fingers bleed.
Our trusted travel agency is AWM partner webook.ch.
So, you've successfully outsourced compiling this list – high five! We also welcome your own tips, of course, or would love to hear about whatever services you offer. To comment on a mobile phone, please scroll alllll the way down!
Disclaimer: We tested or found the listed providers ourselves. This is NOT a sponsored post. Coupon codes or prize drawings (on Facebook) were requested for you by AWM.  zu den Kommentaren